This week in design, the appearance of a dumbwaiter in Netflix's new series The Watcher sent viewers scrambling to search for the mini-elevators online—and as it turns out, some companies can install them in newer homes. Stay in the know with our weekly roundup of headlines, launches, events, recommended reading and more.
Business News
September marked the eighth straight month of declining existing home sales in the US, The Wall Street Journal reports, making it the longest such streak in 15 years. As the Federal Reserve has attempted to cool inflation by increasing interest rates—pushing mortgage rates to 6.94 percent this week—the rate of home sales has fallen off sharply after a pandemic boom. Excluding the early months of the pandemic (when home sales stalled briefly), September's rate of existing home sales was the lowest since 2012. As a result, related industries also saw a dip in demand last month, as prices and sales of furniture and appliances fell, along with lowered spending on lumber and plumbing fixtures.
In related news, many home builders are entering the current market downturn with more precautions in place compared to the 2008 subprime mortgage crisis, which wiped out about half of all homebuilding companies, The Wall Street Journal reports. While builders are once again seeing a steep drop-off in buyers (one company noted that 639 qualified buyers wanted homes in its development a year ago; today that list has fallen to just 30), industry analysts say that in recent years, companies have taken a more conservative approach to acquiring debt and land, opting for arrangements that provide the option of buying space for properties only when demand calls for it. Others have turned to the rental market to bring in revenue on unsold single-family homes or have sold off developments in bulk to investors at discounted rates for the same use. As a result, experts say the surplus of new homes is not as drastic as it was before the 2008 housing crisis, when a sudden oversupply of housing was dragged down property prices across the board.
Retrofitting is on the rise in the US, Bloomberg reports. According to a recent analysis from the American Institute of Architects, the majority of new architecture firm services came from renovation work rather than new construction as of spring 2022—marking the first time in two decades that renovations have overtaken new construction. The trend has been increasing steadily since 2017, when renovations made up 44.4 percent of billings compared to this year's 52 percent. The survey also found that this year marked a sharp increase in the amount of architectural billings for residential work, jumping up from 17.5 percent in 2020 to 28 percent in 2022.
A new survey from US News & World Report explores the worries weighing on the minds of US homebuyers today, finding that 74 percent of those surveyed count the impact of climate change and natural disasters on their homes as chief among their concerns. The survey polled 2,000 US residents who purchased a home in 2021 or 2022, and additionally found that more than three in four cited inflation as a hindrance to their home repair or renovation plans—while more than two in three said that supply chain issues also caused an impact. Overall, 69 percent of recent homebuyers admitted to having buyer's remorse, with 36 percent nervous about whether they will eventually be able to sell their home.
Museums across the world are experiencing a slew of attacks on masterpieces as climate activists have taken to throwing food and liquid at artworks to draw attention to environmental issues. As Artnet reports, the incidents have occurred at the Museum Barberini in Potsdam, Germany, where activists from a group called Letzte Generation threw mashed potatoes at a Claude Monet painting; and at The National Gallery in London, where individuals from the organization Just Stop Oil tossed tomato soup on Vincent van Gogh's Sunflowers. The latest move from the group saw protestors smashing chocolate cake on to the wax figure of King Charles III at Madame Tussauds in London, followed by a post from the group on Twitter that read, "The science is clear. The demand is simple: just stop new oil and gas. It's a piece of cake."
London-based online home and furniture retailer Made called off discussions regarding a potential sale after the parties involved were unable to meet necessary timelines, MarketWatch reports—a move that sent shares plummeting 61 percent. The news comes after last week's announcement that the company had received a number of nonbinding proposals for its sale and selected several to progress toward firm offers. Now, if neither funding nor a firm offer comes in before it runs through its cash reserve, Made says its board will take action to "preserve value for creditors."
Launches & Collaborations
In honor of Diwali, the five-day Indian festival held in anticipation of a new year, designer Luna Gil teamed up with Ikea for a new line of products inspired by the annual celebration. The collection, titled Aromatisk, includes table runners, candleholders, place mats and seat cushions available in vibrant colors and patterns reminiscent of the colorful activities that surround the festival each year.
Frances Merrill, founder of Los Angeles–based interior design studio Reath Design, has curated a selection of favorite items featured by private auction house Bonhams in anticipation of its upcoming Modern Design and Art auction held in LA The assortment offers a glimpse of Merrill's own historically informed aesthetic, with pieces ranging from colorful floral-design vases by French artist mile Gallé to a custom set of eight bright green chairs created by furniture-maker and architect Roy McMakin.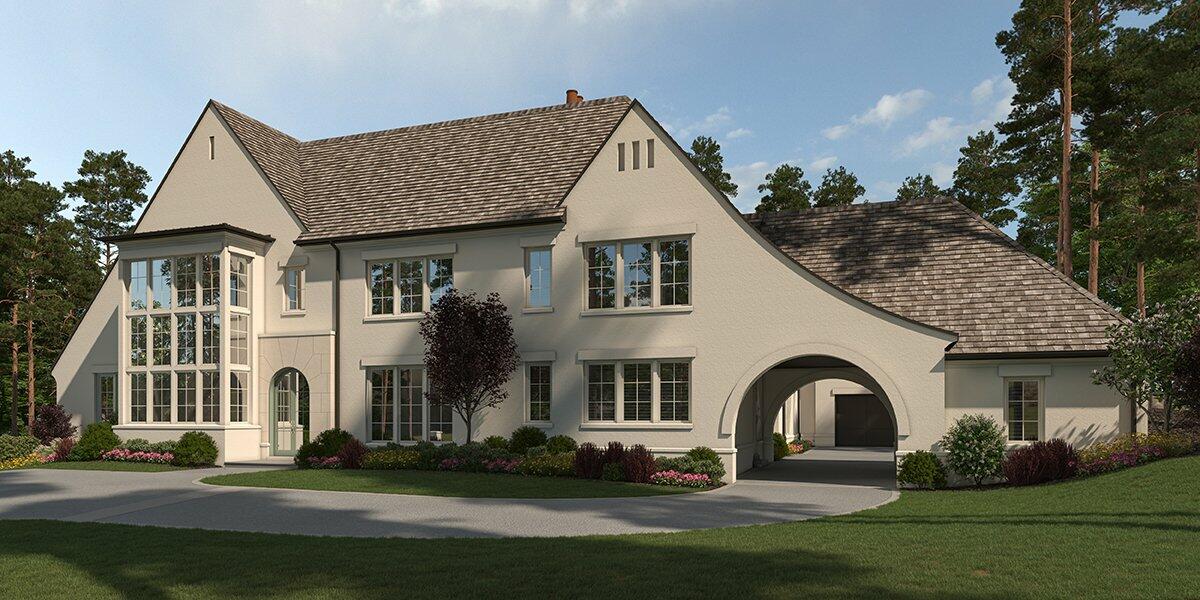 The 14th annual Home for the Holidays Designer ShowhouseCourtesy of Atlanta Homes & Lifestyles
Showhouses

Atlanta Homes & Lifestyles magazine announced the 14th annual Home for the Holidays designer showhouse and marketplace, set to take place from November 17 to December 11. For the event, a 10,505-square-foot home located in Atlanta's Randall Mill neighborhood will be re-imagined by a group of designers that includes Tavia Forbes and Monet Masters of Forbes Masters, Lauren DeLoach of Lauren DeLoach Interiors, Evan Millard of Millard and Amber Guyton of Blessed Little Bungalow, among others. Proceeds from the showhouse will benefit the organization Children's Healthcare of Atlanta.
Recommended Reading
Scandinavian design stands for everything functional, minimalist and tasteful in home decor for most consumers in the US—but how exactly did the region's aesthetic principles come to dominate a market halfway across the world? As Nate Berg writes for Fast Company, a cleverly coordinated marketing scheme may have been one of the biggest drivers. As demonstrated by a new exhibit at the Los Angeles County Museum of Art, the story dates back to a concentrated postwar effort by the impoverished Nordic industries, which sought to take advantage of a growing demand for household goods in the US by capitalizing on stereotypes Americans had about the Scandinavian way of life.
RH set itself apart from other home retailers with on-site restaurants by elevating the design of its eaters, incorporating high-end materials like white oak and Italian travertine along with custom-made tables, chairs and lighting fixtures. As Priya Krishna writes for The New York Timesit is often that highly tuned aesthetic—not the food, or perhaps even the service—that keeps customers coming back.
According to a new report by online marketplace HomeAdvisor, the majority of consumers today agree that when it comes to homebuying, it's what's inside that counts: 76 percent of respondents agreed that they would buy a house that was ugly on the outside but perfect on the inside. As Alina Dizik writes for The Wall Street Journalthe statistics has to do with the fact that homebuyers have shifted their focus to interior spaces since the start of the pandemic, making the day-to-day experience within a house more important than its curb appeal.
Cue the Applause

Architectural Record announced the winners of the ninth annual Women in Architecture Awards. The program's Design Leader award went to Carol Ross Barney, leader of the Chicago-based firm Ross Barney Architects; the Next Generation Leader award to Jing Liu of Brooklyn-based practice So-Il; the Educator award to Howard University professor Hazel Edwards; the Activist award to Monica Rhodes, leader of the National Trust for Historic Preservation's HOPE (Hands-On Preservation Experience) Crew; and the Innovator award to Jonsara Ruth and Alison Mears, directors of the Healthy Materials Lab at Parsons School of Design, which has established new resources, educational programming and housing prototypes for a more sustainable world.
The American Home Furnishings Hall of Fame announced its 2022 inductees. The program's newest members include Michael Amini, chairman and CEO of AICO/Amini Innovation Corp.; Michael K. Dugan, former president and CEO of Henredon Furniture; John Gabbert, founder of Room & Board; Neil Goldberg, chairman and CEO of Raymour & Flanigan Furniture; and Stephen K. Pond, founding publisher of Furniture Today.
WithIt, a women's leadership development network for the home and furnishings industry, announced the recipients of its 2022 WOW Awards. Honorees include JoAnne Staltari-Wiley of JB Hunt Final Mile for the Mentoring Award; Shannon Williams of Home Furnishings Association for the Future Leader Award; Amy Vernon of La-Z-Boy Incorporated for the Leadership Award; Kaprice Crawford of Home Furnishings Association for the Education Award; and Jynné Harris of Kreber for the Sales Excellence Award.
The Educational Foundation of the International Furnishings and Design Association announced its five professional grant winners for 2022. This year's recipients will pursue subject matter ranging from the creation of intelligent cities to holistic health care design, along with wholesale antiquing and historic preservation. Winners include Saman Jamshidi, assistant professor of interior architecture and design at the University of Nevada, Las Vegas; Christine Wacta, assistant professor in the college of behavioral and social sciences at the school of human ecology at Georgia Southern University; Luke Kwan, a senior project manager at IA Interior Architects; Beth Miller, a professor and the head of the department of interior design and the master's program in historic preservation at Mississippi State University; and Kayne Wilk of the IFDA's New York chapter.
Call for Entries

Interior Design magazine, in partnership with Toronto-based digital design retail innovation company Digby, has launched the inaugural Metaverse Architecture and Design (MAD) Awards, which will celebrate design professionals and projects operating in Web3 spaces. The awards program will include categories such as Designer of the Future, Unbuilt and Built projects, Metaverse Destination, Immersive Digital Art and Special Recognition Student of the Future, with recipients to be honored at the MAD Awards Ceremony scheduled to take place in the Spatial. io metaverse—a platform for cultural events and experiences in the virtual world. To make a submission before the December 21, 2022 deadline, click here.
Homepage image: Colorful table runners, candle holders, placemats, and seat cushions from the Ikea Aromatisk collection | Courtesy of Ikea